Movie Handbook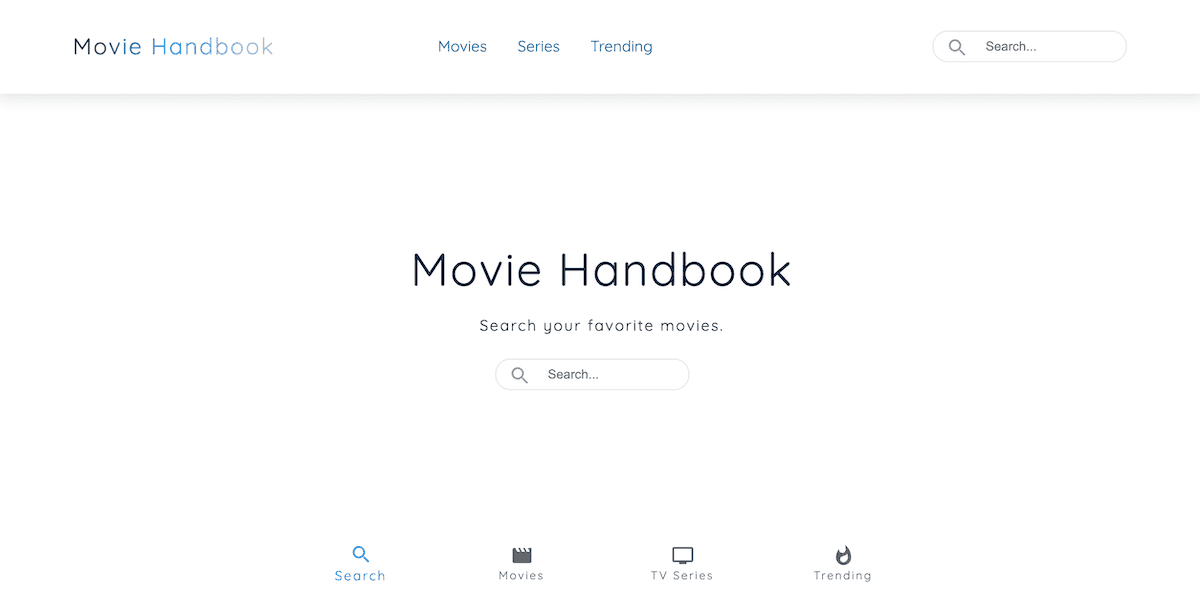 A website where users can quickly find movies based on their preferences. Featuring a user-friendly search and filtering system. Movie information is fetched from an external API, and users can easily view further details.
Features
Built using React and Gatsby.
Movie details fetched from IMDB's API.
Search function (Movies, Tv Shows, People)
Movie detail overlay box on hover or click.
Movie filtering, allowing users to choose a combination of their favorite genres.
Mobile-first, fully responsive design, built using Material UI.
Technologies
ReactJS
GatsbyJS framework
Material UI
Asynchronous fetching from external API.
Netlify